CAS scribes debut at AVISOC, pull off unexpected win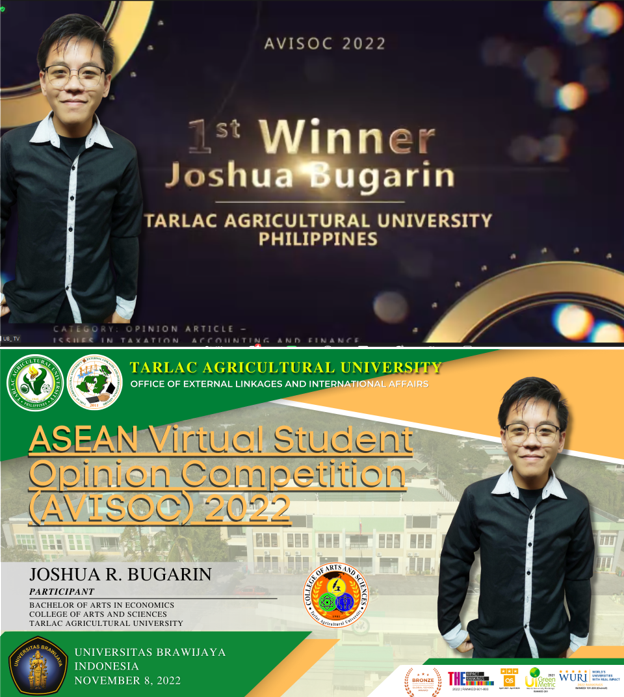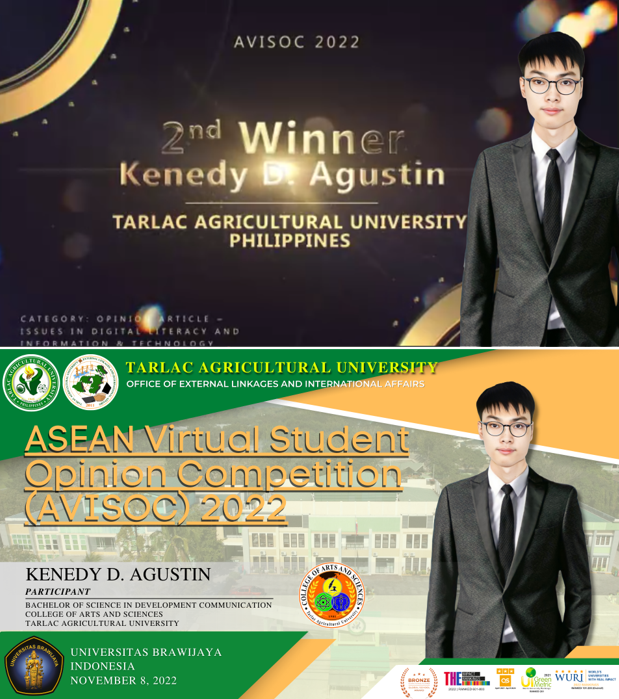 Call it beginner's luck, but first-timers Mr. Joshua R. Bugarin and Mr. Kenedy D. Agustin from the College of Arts and Sciences (CAS), bested their fellow contenders in the opinion article category of  the ASEAN Virtual Student Opinion Competition (AVISOC).
AB Economics student, Mr. Bugarin, won the hearts of the panel evaluators for his essay on Philippine taxation. Mr. Bugarin's article was chosen among dozens of entries.
Claiming the first runner-up spot in his category is Mr. Agustin, who is currently pursuing BS Development Communication. Mr. Agustin wrote about the pitfalls of digital divide and how it can derail a country's development prospects in the long run. 
External Linkages and International Affairs (ELIA) technical staff and student mobility facilitator, Mr. Abner P. Mañebog, said that the two were initially hesitant to participate because they will vie for the title against some of the most promising young writers in Southeast Asia. "This just proves that TAU students can compete if given the opportunity," Mr. Mañebog noted.
Representing TAU during the AVISOC Closing and Awarding ceremony on 28 October were Dr. Christine N. Ferrer, ELIA Director, and Mr. Bren Noah M. Nieto, one of TAU's Global Student Ambassadors, who also served as plenary speakers.
Moreover, Mr. Jayson J. Elenzano, ELIA College Coordinator, and Mr. Jerome L. Duque, moderator of Golden Harvest, official student publication of TAU, appraised the quality of entries in the digital photography and opinion article, respectively.
Hosted by Universitas Brawijaya and co-presented by Burapha University in Thailand, Universiti Utara Malaysia, and Tarlac Agricultural University (TAU) in the Philippines in coordination with the Southeast Asian Ministers of Education Organization (SEAMEO), AVISOC convened hundreds of students from the region and engaged them to hone their creative and critical thinking ability via AVISOC which is dubbed as ASEAN's "largest student opinion competition."